Gel Polish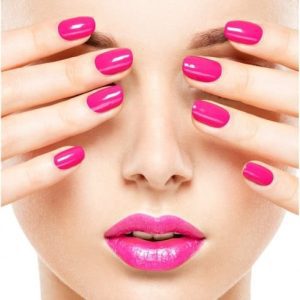 Are you a fan of having beautifully manicured nails but are disappointed when your polish chips or peels after only a few days? If you're looking for a longer-lasting, chip-resistant manicure, consider trying a gel polish manicure, the nail industry's latest trend (and with good reason).
What is a gel polish manicure?
A gel polish manicure is a manicure that uses a soft gel in the form of polish. The gel polish acts as an overlay on the nail that lasts for at least two weeks (but often as long as 3 weeks). The result is high shine nails with no chipping, peeling, or cracking. When applied by an experienced, professional esthetician, gel polish manicures are gentle to the natural nail.
Gel polish application fingers or toes
$37
Add glitter
$10

Gel polish removal

Removal of arcylic or SNS from another salon / nail bar  from

$15

$35
Mini Pedicure – $35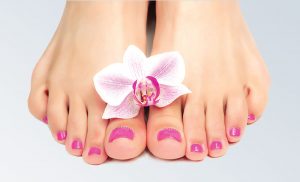 Express pedicure gives the opportunity to have beautifully groomed feet, no matter how busy your life is. Nails are cut and filed, and cleaned   .Our mini pedicure also includes foot exfoliation and hot towels.
Add on heel treatment, removal of callouses and lotion   $15
Add on Gel polish on toes $20