Ultrasonic Fat Cavitation and Body Contouring…Coming Soon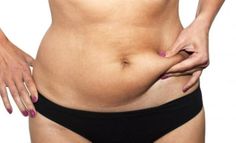 CAVITATION" is a NEW, Non-Invasive Treatment system for the safe reduction of adipose tissue and cellulite. It works using a multi-frequency mode that permits a careful, selective release of ultrasound waves combined with a process called "Cavitation" which selectively targets fat cells in specific problem areas to safely disrupt the membranes of unwanted fat cells without affecting the surrounding tissue such as nerves or blood cells.
WHAT IS CAVITATION?
Cavitation is a biological phenomenon that consists of the formation of pockets of steam (Bubbles) within the interstitial (in between cells) areas which implode by the action of a pulsed frequency ultrasound. This creates shock waves that selectively damaging the membranes of the adiposites (fat cells), spilling the liquid fat into the blood stream.  
WHAT HAPPENS DURING TREATMENT?
Passing the ultrasonic cavitation treatment hand piece over the area will subject it to
cavitation, induced by the rhythm of compressive-waves and expansion of ultrasounds which generate a shock-pressure responsible for the brake down of the fat cells. We can say that micro-bubbles are created and they favor the break down of the Fat cell. The breakdown of fat cells during the treatment transfers them into
triglycerides that are carried by the lymphatic and venous system or are used as energy by the body. The larger part is eliminated by the renal system, while most are then processed by the liver.
At the end of the Cavitation Treatment, vacuum therapy can be added on to stimulates muscles, break down cellulite and fatty deposits, eliminating toxins, improving lymphatic drainage and taking inches off. Vacuum therapy also helps restore the skin's natural elasticity to smooth the appearance of facial wrinkles and "orange-peel" dimpling in the thighs and buttocks. This treatment  is painless, safe and highly effective. Vacuum-therapy.
Treatments are extremely relaxing, and pain-free and do not last any longer than 20-40 minutes per visit. The client relaxes on the treatment bed while a hand held flat probe device is glided over the marked areas delivering the multi-frequency Cavitation energy. Following the treatment, the client can immediately resume their daily activities.
Treatments require no anesthetics, no downtime, a maximum of 25 minutes (Excluding consultation time) gives you worthwhile results.
Clients should drink lots of water in the following days to help flush the fats and toxins through the kidneys and the rest of the body. This helps the body to eliminate quickly for even better results.
If the client requires further skin tightening after treatments, then Thermal RF skin tightening is recommended.
During Ultrasound Fat Cavitation/Body Sculpting:
During the procedure patients can hear the cricket like noise traveling that becomes less obvious as treatment progresses.
The procedure itself is pain free and quite relaxing. Some mild heat can be felt in the treatment area accompanied by some mild redness. 
The procedure itself can take 10-40mins, depending on the size of the area being treated and how many parts to the body we are targeting.
Who Can Have Fat CavitationSkin Tightening?
Patients concerned with pockets of stubborn body fat including the areas of:
How many treatments will I need?
Depending on your individual situation (which we will assess during your consultation), you may need anywhere between 6 and 12 treatments for optimum results. You'll start to feel the effects after the very first treatment and by the third treatment, you should begin to see real improvements take place. Treatments are spaced at one-week intervals to allow your body to flush out the fat released during the process of cavitation.
Number of treatments neededand how often
– Ultrasound Cavitation: 6 – 10 treatments spaced one week apart
– Skin Tightening: 6 – 10 treatments spaced one week apart
How Long Do Results Last?
To maintain the results it is important to follow a healthy low calorie diet and exercise regularly. It is also important to drink 2 liters of water a day before and after the treatment. Fat elimination is accelerated by the amount of water your drink therefore, water is key component to eliminating the fat.
Before & Aftercare Advice:

Drink at least 2-3  litres of water before , after and during your treatmwent 
NO (soft drink, soda, juice or tea  or coffee
You should not eat 2 hours before and 1 hour after treatment
Do not drink ANY alcohol in the day of treatment or 48hrs after. (your liver is busy getting rid of all this extra fat)
Using a dry skin brush daily will help stimulate lymph movement (your therapist will show you how to do this).
Do not have a hot shower (warm is alright), spa or sauna 24 hours after treatment.
Diet: Eating a balanced, healthy diet of lots of greens and fresh fruits is recommended. 
Exercise: Do brisk exercise for at least 20 minutes after your treatment to stimulate lymph movement.
You can return to work or normal activities straight after treatment. 
No  fatty meal directly after (ie: fried food)
You will be NOT SUITABLE Ultrasonic Cavitation & Radio Frequency treatments if you have any of the following: 
Kidney or pancreatic problems 
Pregnancy or suspected pregnancy or baby nursing women 
Severe hypertension, hyperlipidaemia, diabetes (severe)
poor circulation in blood & lymph 
Gall stones or problems handling a fatty diet 
High cholesterol or hypertriglyceridemia 
Implanted devices (e.g. pacemaker) 
Systemic or autoimmune diseases 
Immunosuppression or are taking immunosuppressive drugs 
Scarring, hernias or undefined skin disorders or allergies in the treatment area 
Body image disorders or too little fat 
Not eating a healthy diet and or taking regular exercise 
Ultrasonic Fat cavitation / RF Skin Tightening & vacuum combined treatment (All in the one session)
Stomach $129- $145                                                                                                    Upper Arms $139-$150                                                                                                  Hips ( love handles)                                                                                                      Inner Thighs $150                                                                                                            Outer Thighs $150                                                                                                          Inner & Outer Thighs $200                                                                                            Back of thighs   $100-$140                                                                                                  Upper Back (Bra Line) $110– $140


Vaccum Therapy
$110 per area 
Add on to 
Vacuum therapy stimulates muscle, breaks down cellulite and fatty depoists, eliminating toxins, improving lymphatic drainage aand taking inches off.  Vaccum therapy also helps with restoring the skin natural elasticity to smooth the apperaance of "orange- peel" dimpling that is most common on the thights and buttocks.               
This treatment is painless, safe and highly effective. Vaccum therapy, thru the combination of different action mechanismsm as well as stimulating the blood, performs lymphatic drainage, which means a direct stimulation of fibroblast as well collagen and elastin,  to improve texture and tone. 
This treatment can be done twice a week