RF SKIN TIGHTENING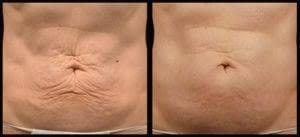 Lift, Tone & Tighten Your Skin
Radio Frequency is used to tighten and lift the skin by using electrical currents which heat the skin and produce collagen and elastin for firmer, younger looking skin.
RF Skin Tightening Only
Face $180  (includes Double cleanse, exfoliation, Mask, serum, moisturizer and SPF.  Recommend  to add  Hydrojelly Mask $25 and Booster ampules $5
Eyes $75  Includes Double cleanse, exfoliation, Eye mask and eye cream 
Neck $70
Jaw line & Neck $ 99
Face & Neck $ 220 
Mouth $79
Décolletage $140
Forehead $90
Stomach $ 180
Breast lift  $150
Add on Fat Cavitation to the same area for $50
Reminder  you that you will not be able to treat the abdomen during your period.
Brazilian Butt Lift please referrer to Brazilian Butt Lift page
Come in for 15 Minute  free consultation where you will receive personalized information discuss your goals and trouble areas. From this, you will know how many treatments are needed, a written quote with cost and specific information you will need to follow before, Make sure you a suitable for the treatment,  during and after your treatment. 
What is RF Skin Tightening?
Radio Frequency (RF) Skin Tightening is an effective treatment for addressing skin laxity on the face and body and is commonly used for non-surgical face and body lifts such as under eye bags, neck, jowls, buttocks, décolleté firming and postnatal tummy tightening. During an RF Skin Tightening treatment the temperature in the sub dermal layers of the skin increases, causing shortening (tightening) of the collagen fibres and stimulating new collagen development. This treatment requires no downtime and results are immediately noticeable, becoming even more so in the weeks following the treatment as the build-up of collagen effects further skin contraction. New collagen formation: By heating the dermis, new collagen production is stimulated.
RF Skin Tightening may be performed as a stand alone treatment offering skin tightening results or combined with ultrasound fat cavitation to aid further fat breakdown and tighten the skin in the area where the cavitation treatment has taken place.
RF Skin Tightening can help with:
Skin tightening for the face and body
Reduce the appearance of fine lines and wrinkles
Improve skin tone and texture
Improves blood and lymphatic circulation
Increases oxygen supply and toxin clearance
Suppresses sebaceous gland activity
Stimulate collagen production
Far less expensive than surgery
Non-invasive – no surgery
No pain – lots of gain!
 
What area can RF skin tightening treat?
Under eyes
Face from forehead to neck
Décolletage
Neck and jawline
Stomach (post pregnancy or weight loss)
Other body areas such as arms, legs and buttocks
treatments are recommended
A Course of 4-6 treatments and can be done 10- days apart depending on clients desired results.  
Pre & Post Care Information
To ensure the body responds well to RF at least 2 litres of water should be consumed over a 24 hour period prior to the treatment. It is essential to stagger water consumption over this period to ensure your body is well hydrated.
A mild exfoliation scrub prior to RF will prepare your skin to get maximum results. Add on exfoliation to area being treated  $20 -$40 
Any deep peels should be avoided a week prior to and a week following your treatment. RF heats the skin to cause retraction of the collagen fibres, so it is important not to cool it immediately afterwards as the inflammation encourages results.
 An SPF 30+ should be applied immediately following your treatment and reapplied as necessary over the next 72 hours. To achieve optimal and long lasting results it is highly recommended you follow your therapists advice for home care between treatments.
Eat a moderate low fat diet, obviously the more fresh fruit, vegetables and meat the better.
Clients may sometimes experience nausea in the initial stages of treatment as toxins have been pushed around the body.
Do not smoke. If you do, please ensure that you push your next cigarette time after treatment out gradually post treatment
Drugs and alcohol should not be consumed on the day of treatment. 
Please note it is of utmost importance that you get your individual heart rate up by exercising within 4–6 hours after fat cavitation and RF treatments as you want to use up the energy so fats do not resettle back in your system.    
NO heating treatments are to be done on the day of procedure such as laser, SHR or pulsed light treatments or prior waxing  the area being treated
Ensure skin is in optimum condition prior to treatment by following a quality skincare routine. Avoid excessive sun exposure for a week prior to treatment.
Please advise us of any changed health issues, new medications or reactions as you continue with your treatments.
What to expect
During your treatment you can expect a warm sensation under your skin which is the Radio Frequency at work. It is a completely non-invasive and pain-free treatment. Some clients experience a slight reddening of the skin (the same kind of reddening when you blush) which quickly disappears. 
Contraindications:
Pregnant or breastfeeding
Heart Problems, Diseases 
Individuals with electrical devices (e.g., pacemakers), metal implants in the area to be treated (e.g., artificial metal hip joints, heart valves or dental plates), cannot be treated due to the potential danger posed by current flowing through the body and its potential interaction with said devices.
High Blood Pressure
Cancer
 Roaccutane in the last 12 months
 Cystic acne, open wounds or infections in the area to be treated
Kidney Damage, Diseases or Problems.
Liver Damage, Diseases or Problems.
Acute Inflammatory Processes
Hemorrhagic Disease, Trauma or Bleeding
Epilepsy
Medical Plastic Parts or Parts With Metal Inside
Abnormal Immune System
Numb or Insensitive to Heat
Serious skin diseases 
Avoid during Menstrual Period
Avoid under gone hormone treatments
Dermal fillers, Botox is ok after 2-3 weeks
Diabetes